Certikit
Certikit Ltd provides templates to help businesses comply with IT security standards such as ISO27001. The company has built on its success and re-branded, now supplying its customers through its Certikit website.
I became involved with the company in April 2014 through my work as Entrepreneur to Business with the University of Derby and since then monthly revenue has increased by over 150% on average.
Certikit Growth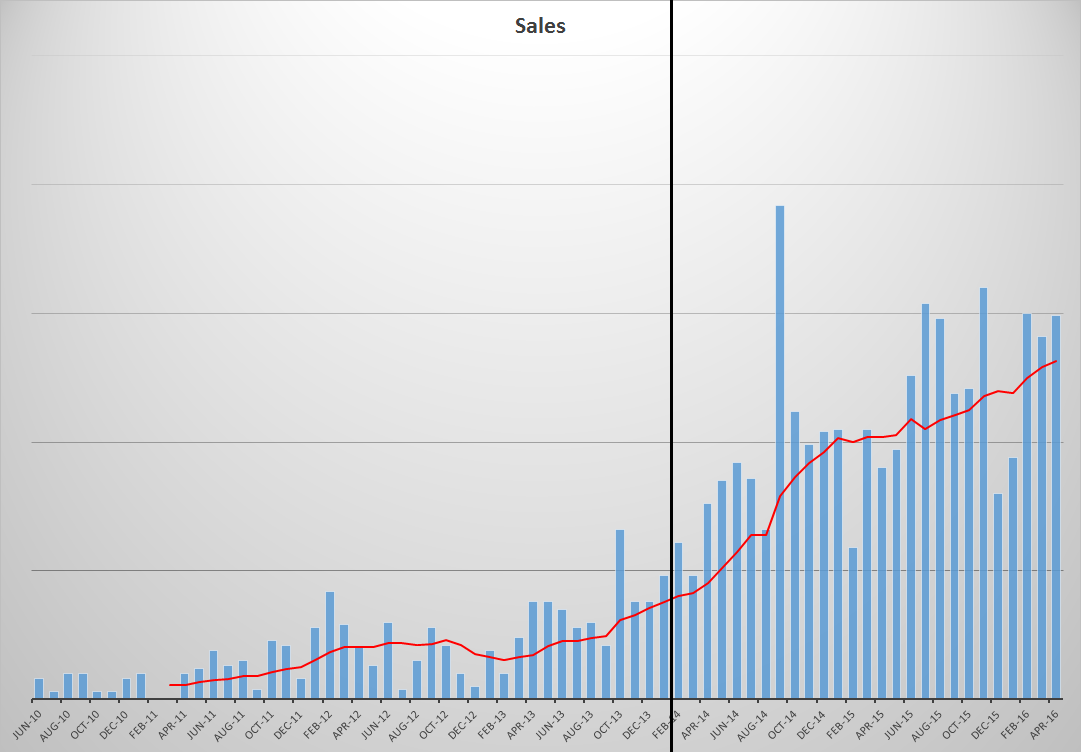 The black vertical line shows where my involvement with the business began and Certikit's growth has certainly been impressive, with the additional profits being wisely invested in building a new website and laying solid foundations for further growth over the next three years. More importantly, the growth has been sustainable and hasn't dropped away at all.
---
Read more about my Certikit work here

---